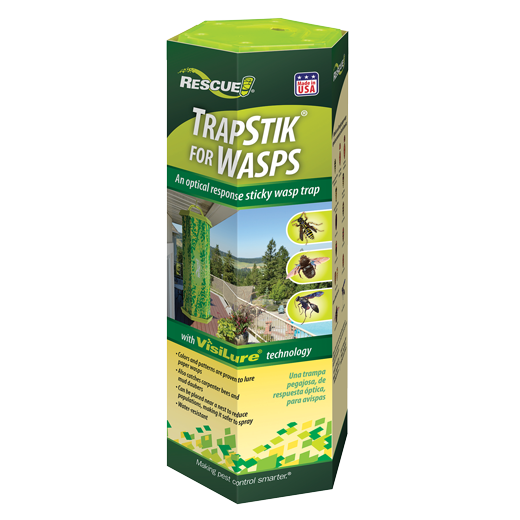 As of July 19, 2017, we have stopped manufacturing and selling the TrapStik® for Wasps across all channels due to reports that it had caught wildlife such as birds and bats.
Our Product Design and Research & Development team members went to work immediately on ways to make the TrapStik for Wasps safe for use around wildlife, while maintaining its efficacy at catching insects.
We are continuing to listen to all concerns and are testing multiple design iterations to come up with the best possible solution and get it back on the market as quickly as possible.
While we requested of all retailers that they stop selling and dispose of the product, we cannot control what the retailers sell once they own the inventory. We are aware that a small number of TrapStik® for Wasps may remain for sale at a store once that retailers' stock is depleted.
If you have any additional concerns about the TrapStik® for Wasps, please contact us at info@rescue.com.
And if you'd like to receive our newsletter and be among the first to know when the new TrapStik® is available, click here.