This is not a post about pest control.
This is a post about World Homeless Day, and the efforts of one local organization in our hometown to end homelessness by reaching beyond a hot meal and a bed to address the underlying causes of why people become homeless.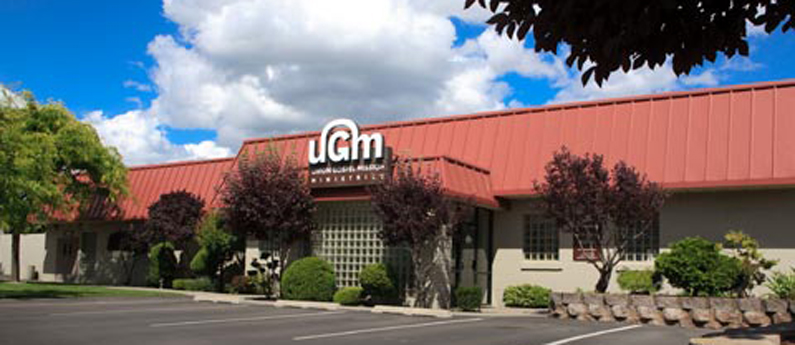 This is about the Union Gospel Mission, an organization our company has supported since 2001 with both financial gifts and willing volunteers.
Union Gospel Mission (UGM) aims to break the cycle of poverty and homelessness by addressing its roots: family breakdown, substance abuse, addiction, mental illness, joblessness and a lack of affordable housing. The biggest impact on the homeless problem, UGM has determined, can be achieved through two areas: 1) healing for the trauma that often underlies addiction; and 2) job training and employment readiness.
It's working. Last year alone, 194 men and women broke the cycle by leaving UGM for jobs. As Executive Director Phil Altmeyer explains, "A paycheck is important, but the value of a job extends beyond the financial. Meaningful work brings dignity and self-respect."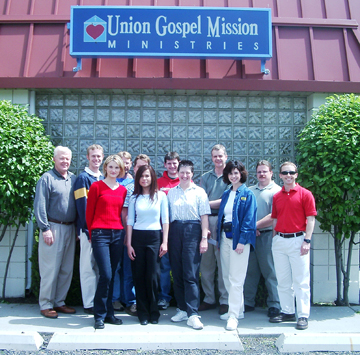 We consider it a blessing to come alongside and support what UGM is doing in our community.
Once a month, our company president leads a group of employees who visit the Union Gospel Mission shelter to serve a hot meal to the homeless. The number of people to whom we serve lunch frequently tops 200. We estimate that in the 16 years we've been keeping this monthly commitment, we've served roughly 32,000 meals.
Serving in this way arguably changes each of us more than it does the people we encounter in the food line. We get a chance to see these people as individuals, and not some homogenous group called "the homeless". Everyone has a unique story as to how they ended up in a line for a free meal and shelter.
We often leave our time of service humbled, steeped in gratitude for our blessings and wondering what wrong choices, misfortune, addiction, or abusive relationship might potentially have led any one of us to the same circumstances as some of the people in that line.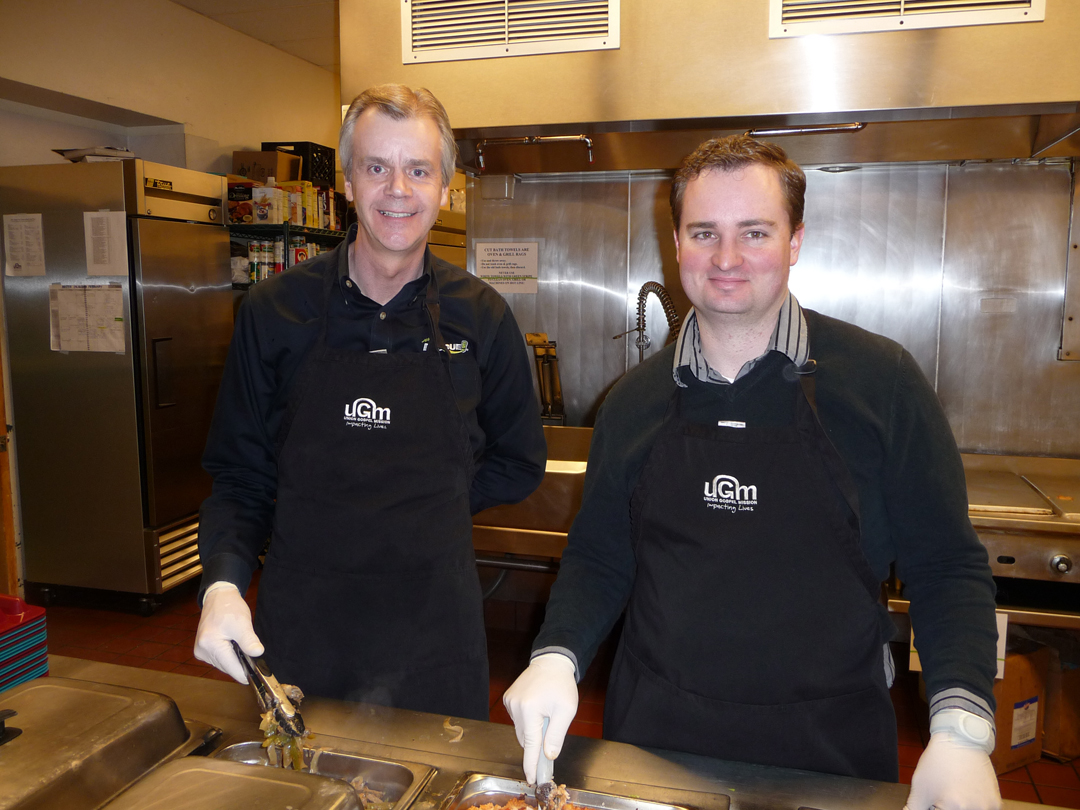 "There but for the grace of God, go I", indeed.