According to some web sites, December is Made in America Month. Others give the distinction to July, September or November.
It doesn't really matter to us when it's recognized, because we always celebrate the fact that RESCUE! products are made in America!
In addition to our products' environmental benefits, we are most proud of the fact that everything with the RESCUE! name is American-made. Sterling International is the only company in our category to manufacture all of its products in the USA.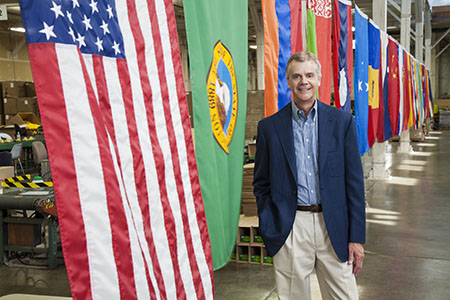 "We are committed to developing and manufacturing our products here in the U.S. for numerous reasons," explains founder and President Rod Schneidmiller. "Quality control is obviously much easier when you're producing everything in one location. Not only are our products manufactured on-site, but we also purchase raw materials – such as packaging – from local vendors whenever possible."
"We benefit both the local Spokane, Washington and American economy by keeping our manufacturing on U.S. soil, and that is an important concept for us," adds Schneidmiller. "And it's truly an honor to employ our neighbors and provide jobs for our community."
According to Schneidmiller, this American pride translates to the trained scientists, industrial designers, engineers and production workers who take personal ownership of the results of their labor. "There's a 'can-do' attitude, a culture of integrity, and a sense of purpose in every position on the RESCUE! team," Schneidmiller explains. "We couldn't be more proud of what comes off the production line and the commitment to label it 'Made in the U.S.A.'"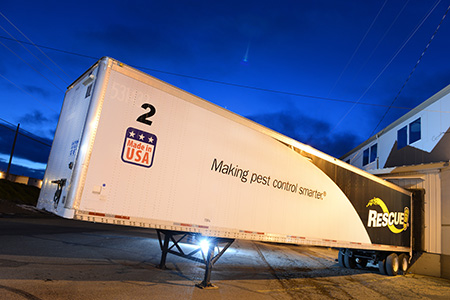 Schneidmiller's accomplishment with Sterling International and the RESCUE! product line is a classic American success story. As a farmhand in his youth, Schneidmiller saw the inefficiencies and hazards of "bombing" with dangerous chemical pesticides to kill insect pests.
After receiving a degree in agronomy and economics, he began tinkering at home with natural products and trap designs to build a better method of pest control. His first product—a fly trap made from a plastic jar and a powdered attractant—was met with skepticism when he went on sales calls.
But Schneidmiller understood why consumers would choose a safer method of control, and he anticipated a growing demand for such products as the public became increasingly aware of the dangers of conventional pesticides. With that classic "stubborn American" streak of perseverance, Schneidmiller would not take no for an answer. In 1982, he landed his first orders from a few small hardware and garden stores in the Spokane, Washington area, and Sterling International was born.
Learn more about the story of RESCUE! Pest Control Products.