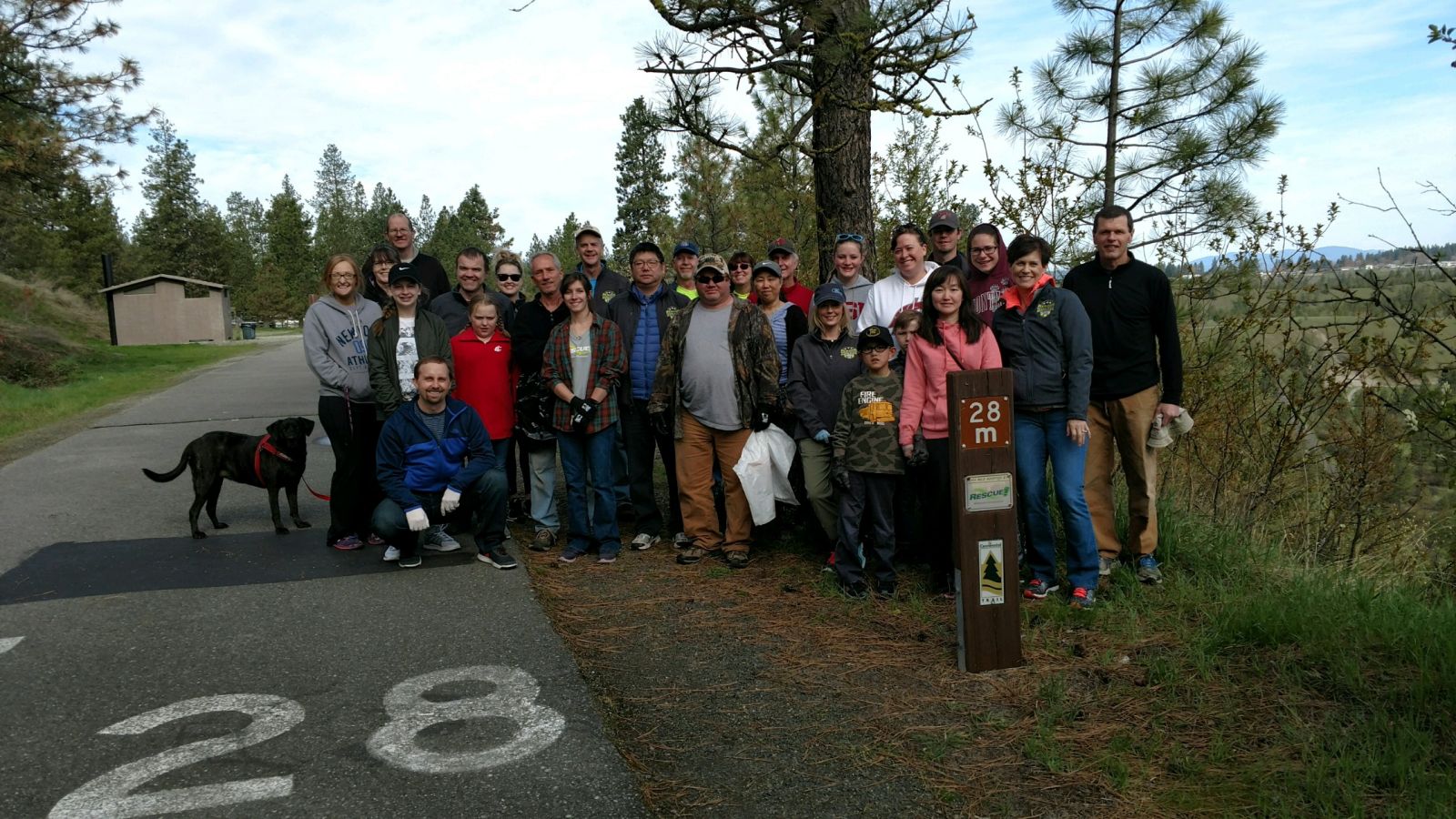 The Centennial Trail that links Spokane, Washington and Coeur d'Alene, Idaho is a local treasure. Following the contours of the Spokane River at 37 miles in length, it's a beautiful, well-paved, well-traveled nature trail that walkers, runners and bikers enjoy. It's part of what contributes to the slogan for our hometown: "Near Nature, Near Perfect".
We adopted a mile of the Trail in March of 2003 and participated in spring cleanup that April. Every year thereafter, a group of RESCUE! volunteers has given the trail a sprucing-up.
On April 22 of this year, our company President and his wife -- along with employees from the R&D, Human Resources, Operations, Shipping and Order Management Departments -- joined with family members to help "Unveil the Trail" for spring by cleaning up trash and pulling weeds along mile 28-29, which runs northwest of the city of Spokane.
Cleaning up the Centennial Trail is just one way we care for our community and the environment.