Big Things Come in Small Packages
When we first started thinking about what was next for RESCUE! Fly Traps, we decided to go big. This year, we introduced Fly Trap MAX, bringing the same powerful fly attractant formula you rely on for fly control in a super-sized form factor. But now that we've gone big, it's time to go small—really small.
Meet the newest member of the RESCUE! Fly Trap Family: Fly Trap Junior
---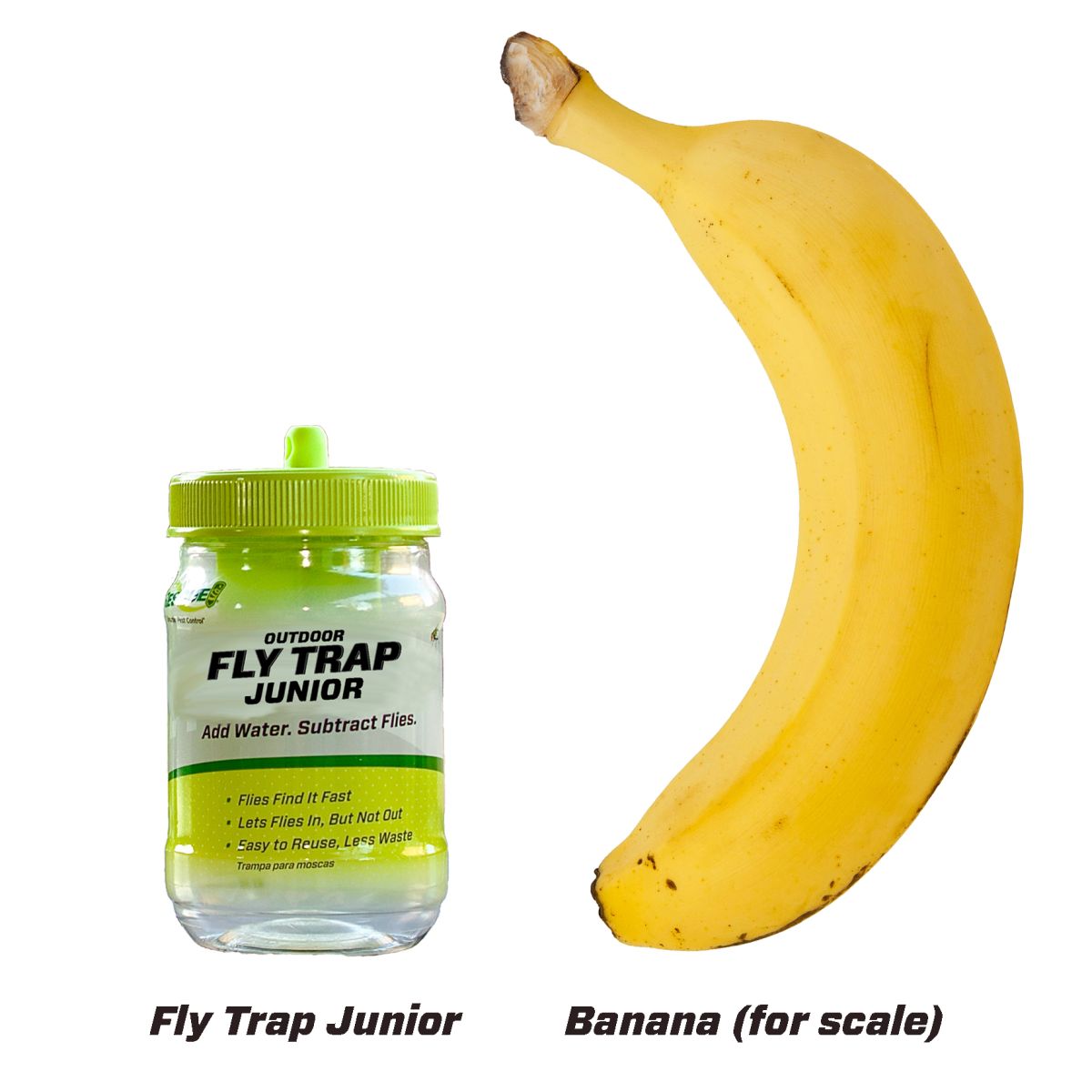 Fly Trap Junior is a discreet, go-anywhere solution for small fly problems outdoors. Fly Trap Junior is the perfect trap for smaller backyards and outdoor spaces where you don't need the full stopping power of a standard RESCUE! Fly Trap.
Fly Trap Junior's compact size escapes notice, and a smaller Area of Aroma™ enables you to control flies in your backyard without disturbing your neighbors and guests.
Don't look for Fly Trap Junior at any participating retailers…because this is an April Fool's Joke. If you're dying to get your hands on one, let us know by sending us an email at info@rescue.com!