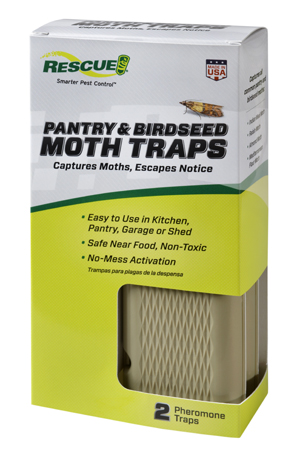 The newest addition to the RESCUE! line of "smarter pest control" products is our Pantry & Birdseed Moth Trap, hitting stores this month!
Often piggy-backing home with unsuspecting consumers from the grocery store, pantry moths pose a health risk as well as a nuisance.
These tiny moths invade, eat through and lay eggs on stored food or birdseed. The larvae use the food as nourishment and leave waste material behind.
The RESCUE! solution for a pantry moth problem is a pheromone lure trap that is both durable and decorative, in a designer "Inca gold" color. Multiple glue dots on the inside of the trap capture moths lured by the pheromone contained in a small disk. Once activated with the disk, the pheromone lasts three months.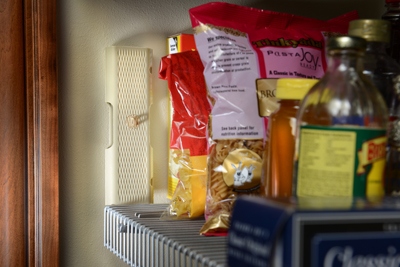 While capturing moths, the trap "escapes notice" with its slim shape and neutral color that blends in to any interior. It's a welcome contrast to flimsy paper or cardboard traps.
The RESCUE! Pantry & Birdseed Moth Trap catches all common pantry and birdseed moths including Indian meal moths, raisin moths, almond moths and Mediterranean flour moths.
This trap comes in a two-pack and has a suggested retail price of $7.49.
The RESCUE! Pantry & Birdseed Moth Trap is available now at participating ACE Hardware, True Value Hardware and Do-it Best Hardware stores.