Mosquito-transmitted malaria is one of the most deadly diseases in the world, and the continent of Africa is where it's most commonly found. The World Health Organization reports that malaria was responsible for 445,000 human deaths in 2016, with 91% of those fatalities occurring in Africa.
Despite the danger posed by disease-carrying mosquitoes, the incredible sights, wildlife and wonders of Africa make safari trips an increasingly popular bucket list item.
When Tamra embarked on an African safari in June to celebrate her birthday, she made sure she was prepared with some Mosquito Repellent GoClips.
It was her first time trying the product, and she recently wrote us to say how well they worked: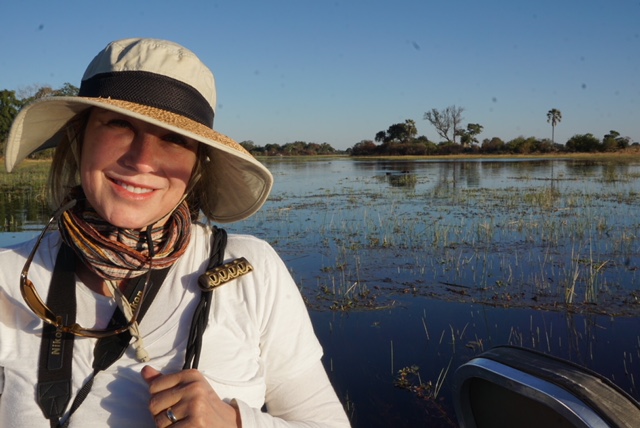 "I'm a HUGE fan of this tiny but powerful mosquito repellent!!!
"Here's a photo of me using it in one of the most notorious places on earth for mosquitoes... Botswana, Africa.
"Going on safari in a known malaria zone was not as scary knowing that I had this level of protection. It really worked. I was mosquito-free while others were swatting them away. The photo of me is on the Sabi River in Botswana. There are hippos in the background. The mosquitoes were plentiful at sundown and I didn't get bit once.
"I actually found the smell to be very pleasant, something you don't find in the other products on the market. It was easy to clip to any of the numerous clothes I wore through the week and I liked that I didnt have to spray my whole body with an offensive-smelling chemical."
Tamra was so impressed with the GoClips that she plans to send a box to a friend she made in Botswana, and also use them at her lake cabin to protect her family and her dogs.