(Continued from Part 1)
In his garage, Schneidmiller further refined the fly attractant recipe, mixed the materials in 5-gallon buckets, and placed them in small bags.
With his attractant formula figured out, he then needed to design a trap container that would be pleasing to the eye – both on the store shelf and in use around someone's yard.
Money was tight, and Schneidmiller could not spend big dollars on complicated molds. Working with local vendors, he modified some existing injection-molded pieces that were created for other purposes.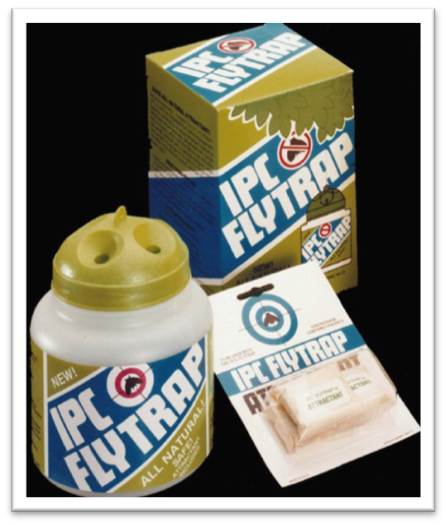 For assembly of the fly traps, he contracted with a local organization that employs people with disabilities. Once the product came together with packaging, the company Sterling International was born.
Right on the heels of the fly trap came the yellowjacket trap. Working with Dr. Roger Akre, a professor at WSU, Schneidmiller experimented with an existing tube-shaped plastic part – a device used to sprout alfalfa – and added a hanger on top and holes on the bottom. Baited with a formula Akre had discovered, the device caught yellowjackets.
As he had done with the fly trap, Schneidmiller drew on his scientific knowledge of insect behavior to refine the design so that it would efficiently lure the insects in and keep them trapped. The bottom of the trap allowed just enough space for the attractant scent to disperse and the yellowjackets to enter. A vented cone inside the outer tube took advantage of their instinct to fly upward, and the cone opening was made large enough to let them fly in, but small enough that they couldn't fly out. The efficacy of this dual-chamber design, combined with the formula that lures the yellowjackets, has been unmatched for decades.
Long before RESCUE! was selected as the brand name, packaging for these two products sported the moniker I.P.C., which stood for Integrated Pest Control.
Once he had the fly and yellowjacket traps packaged and some inventory built up, Schneidmiller secured shelf placement through sales calls to retailers around Spokane, Washington, including several home center and hardware store chains. "At the time, garden managers in these stores made decisions about purchasing," he recalls. "They sometimes stayed there 10 or more years."
While Schneidmiller was getting a decent local reception with his products, "it became apparent that we would need more horsepower in the sales area – some salespeople with established relationships," he said.
"The first sales rep we hired was out of Portland, and he claimed he was 'tight' with a major regional account," he said. Schneidmiller recalls that the back of the salesman's huge cargo van was filled with toys, sleds and garden equipment – an array of products from A to Z.
"Being a neophyte at this, I thought that if he was representing all these categories, he must know what he's doing. Later I learned that if you're a jack of all trades, you're king of nothing," Schneidmiller says in retrospect. "He was getting us a meeting with this regional chain and talked about them buying truckloads of our product. Driving home after that first meeting with him, I was convinced that we had hit the big time. But then I thought about our inventory, and it was nowhere near the amount we needed."
Up until this time, Schneidmiller had been leasing 1200 square feet of space above a bank. He stored both raw materials and finished product there. The 'shipping dock' was a small landing at the base of the stairs. He realized that this setup was not efficient for handling the large orders he was told to expect.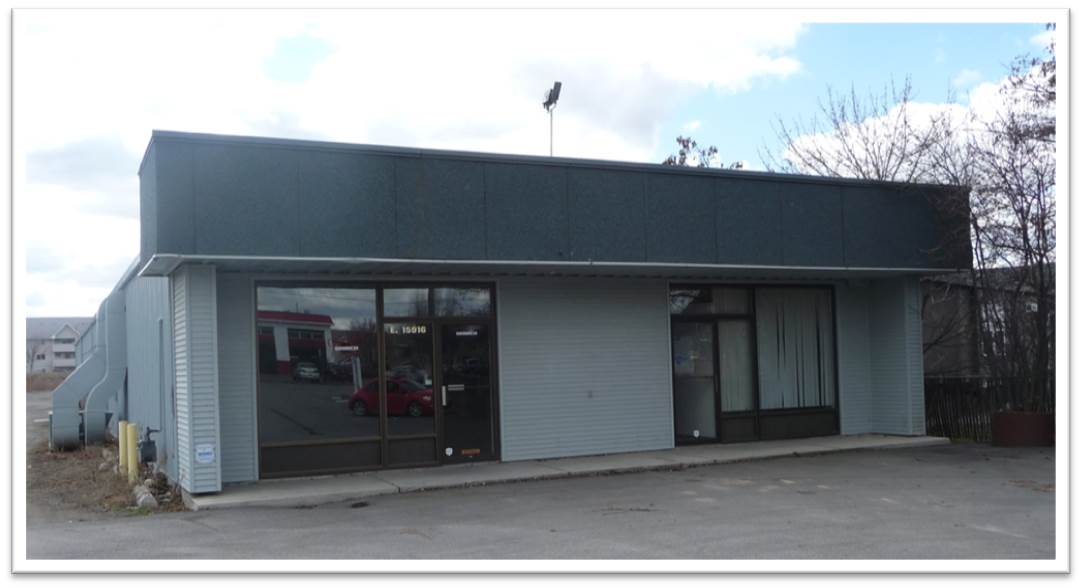 He found a building for lease that had housed an old paint store on a major arterial in the Spokane Valley. The 6500-square-foot space included a loading dock and a small area where paints were mixed, and he envisioned that as great place to mix attractants. The front of the building was suitable for offices. Although he and his employees had been experiencing growing pains above the bank, Schneidmiller says, "I remember walking into this building and saying 'Oh, this is too big. How in the world are we going to fill this place up?'"
But Schneidmiller believed in this rep, who insisted that trucks would be backing up to his door within days after their first sales call, and implored him to be ready with product.
Schneidmiller was elated. To celebrate, he bought a fresh strawberry pie from a local bakery, took it home to his wife and, lifting it above his head with one hand, jubilantly performed what he calls his 'pie dance' in the front yard.
"My neighbors stared at me like I had lost my mind," he recalls.
But the pie celebration was premature. The sales call did not go as planned or promised.