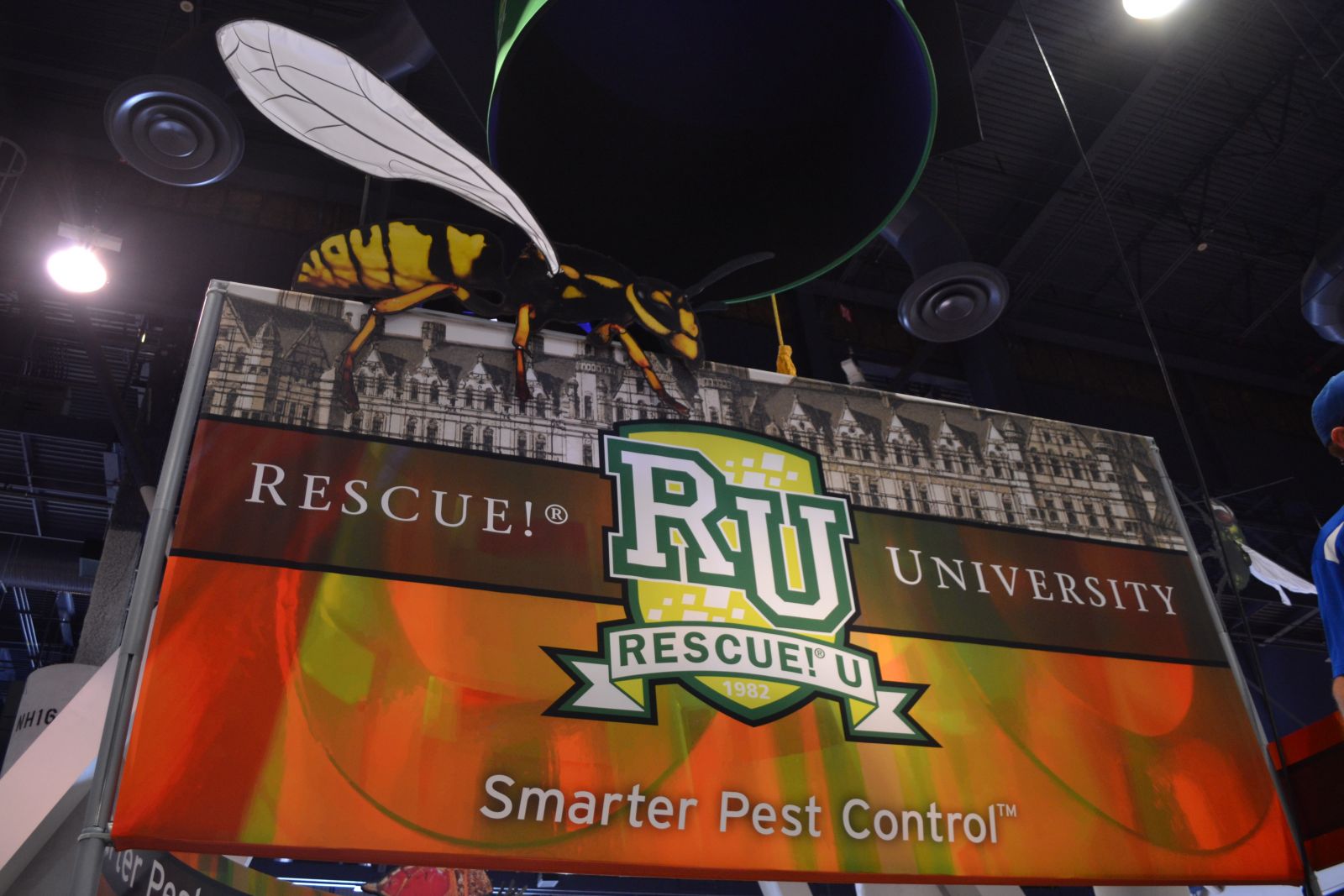 Knowing that the National Hardware Show in Las Vegas is THE place to build a brand and launch a product, RESCUE! went 'collegiate' with our presence this year at the show with "RESCUE! University" as our theme.
"RESCUE! U" offered our Sales & Marketing team a chance to tout all the reasons why we offer "Smarter Pest Control".
With expertise in entomology, organic chemistry, field biology, industrial design and engineering under one roof, doing business with RESCUE! is an education in itself. We shared with National Hardware Show attendees exactly what makes the brand rise to the top of the class.
"The RESCUE! brand offers 'smarter pest control' for multiple reasons," explains Jim Oxley, Vice President of Sales. "First, we have sound science, years of research and field-testing behind each product. We're better and smarter for the environment because we go after the targeted insect with the least-toxic impact on the ecosystem.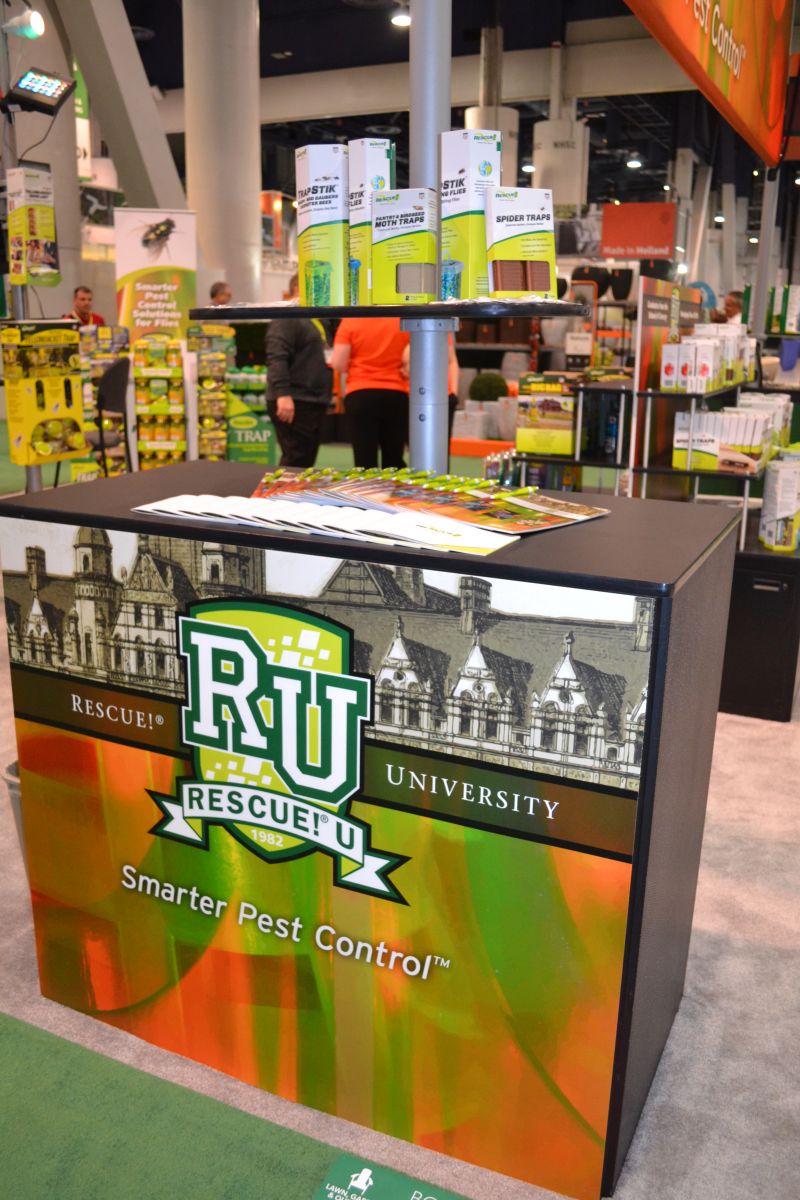 "Our in-house capabilities for injection molding and manufacturing result in superior quality products," Oxley continues. "And we believe it's a smarter proposition to manufacture in the USA and keep jobs here at home.
"But the number one reason our approach is 'smarter' is a superior customer experience – from the store shelf, to the interaction with the product, to the way it solves the pest problem in the consumer's yard or home."
Celebrating 35 years in business in 2017, Sterling International's line of RESCUE! products include insect traps that use feeding scents, pheromone lures or visual attractants to mitigate a multitude of pests including flies, wasps and spiders.
The company launched an all-natural repellent line two years ago aimed at mosquitoes, yellowjackets, and other annoying insects.