February 20 is National Love Your Pet Day – as if we needed a special day to spoil our beloved pets!
Most households in the United States have at least one pet – and our RESCUE!® family is no different. Since pets can be bothered by pest insects as much as humans are, many of our employees use our insect traps and insect repellents to keep their furry friends safe.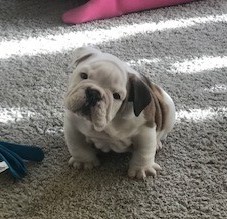 Brutus Patterson, an English bulldog puppy, is one of the newest members of the RESCUE!® pet posse. Logistics Manager John Patterson and his family are delighting in getting to know their pup (and bringing him to the office), and they plan to deploy the TrapStik® for Wasps, W·H·Y® Trap for Wasps, Hornets & Yellowjackets, and the Disposable Yellowjacket Trap to keep the stinging insects away from him when he plays outdoors.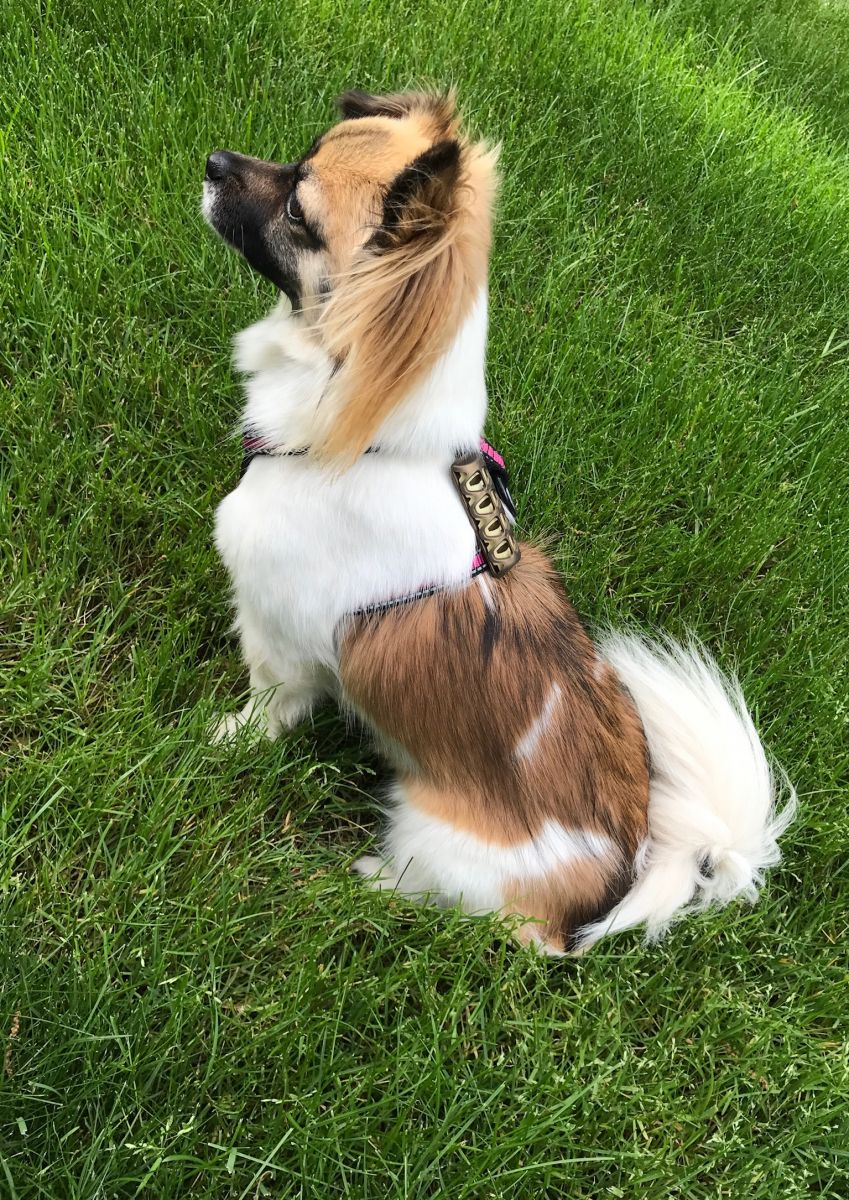 Stella is a rescued purebred Papillon who belongs to Steven, our Eastern U.S. Director of Sales, and his family. She loves to go for walks, and the Mosquito Repellent GoClip® on her harness keeps the biting flies and ticks away.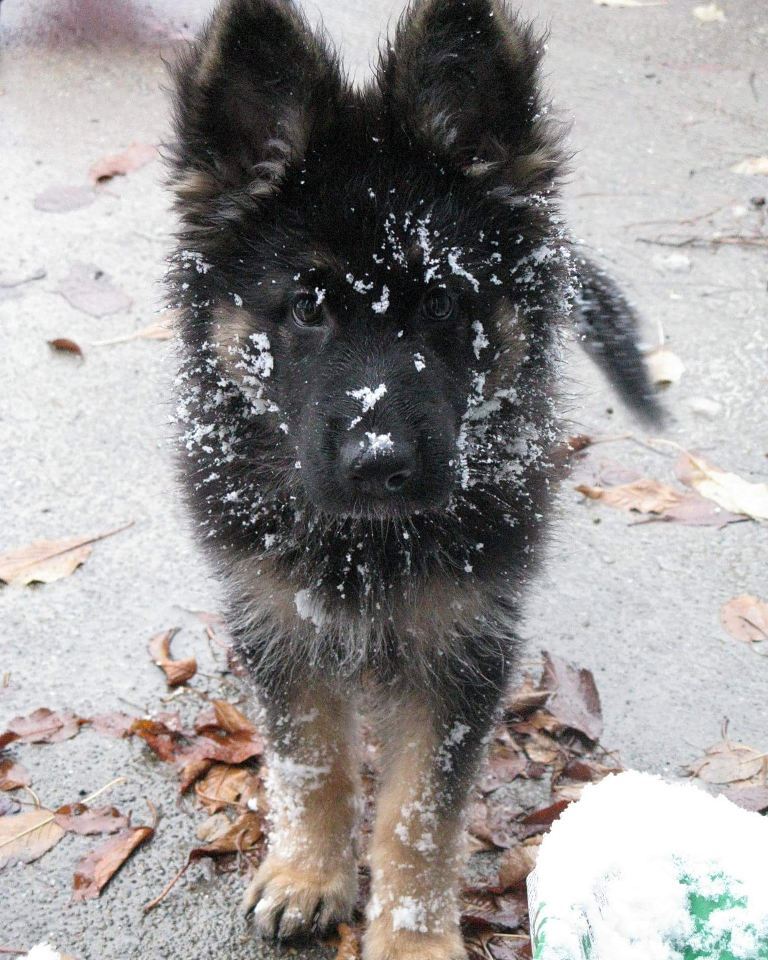 Production Manager Drew and family had a full grown pure bred German Shepherd named Theo for the last 4 years, but had to put their beautiful boy down last September due to unexplainable seizures. They now have Addy, a 7 month old pure bred female. Drew says, "We keep our backyard clear of yellowjackets and wasps using the Yellowjacket Traps and TrapStik® for Wasps. As much as the puppies enjoy chasing and killing the yellowjackets, it just isn't something they need to do. Getting stung in the mouth can't feel that good!"
Lucy, a rescued Chihuahua/Jack Russell mix, belongs to the family of our Human Resources Manager, Tammy. She says: "Lucy loves to cuddle, steal socks and chase anything that flies or buzzes in her yard! We keep our yard protected with TrapStik® for Wasps to help prevent those nasty stings!"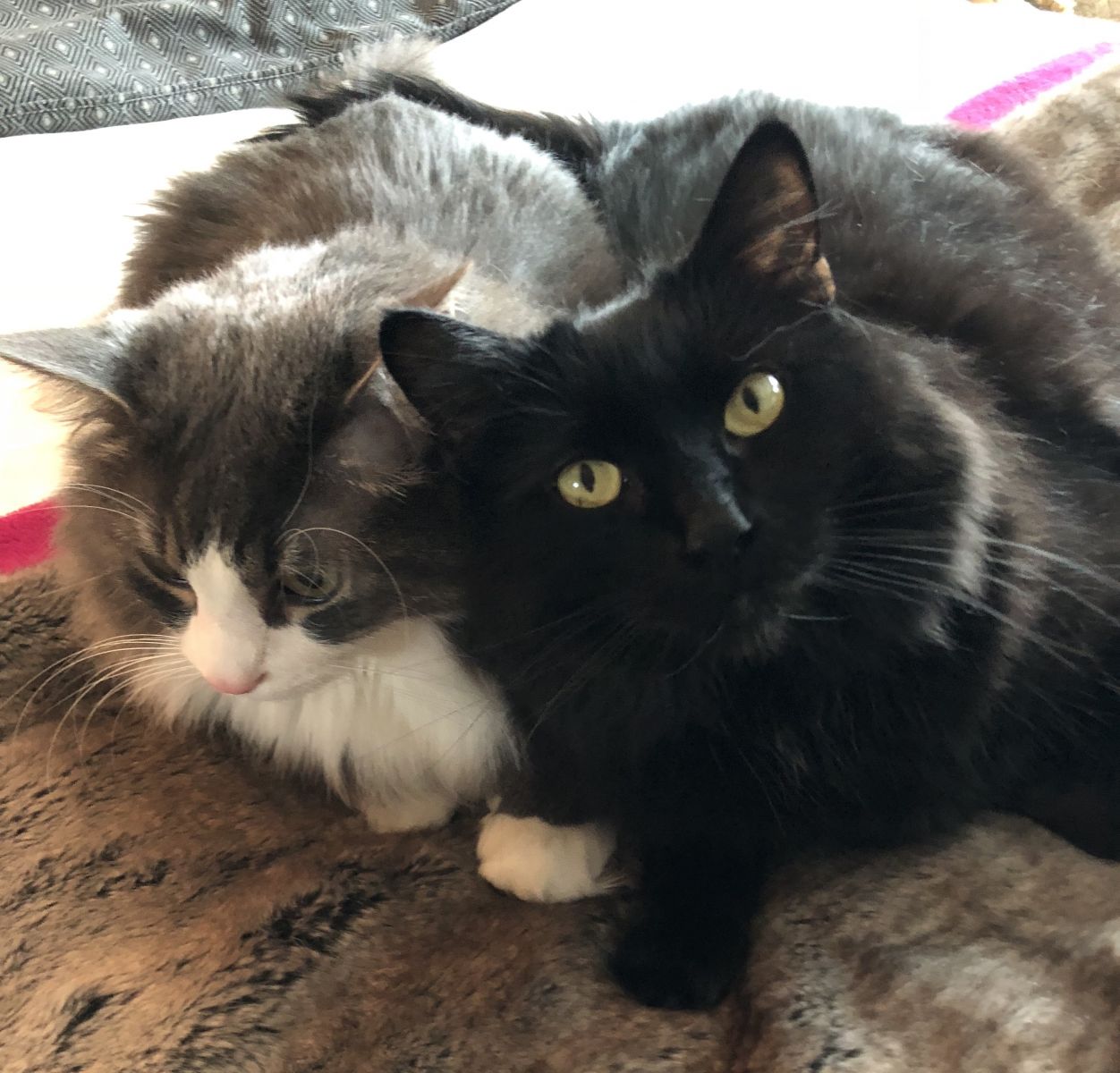 Cotton and Fonzie belong to Stephanie, our Director of Marketing. They are indoor cats but love to hang out with their "human" on her condo balcony. Stephanie keeps the yellowjackets away from the balcony (and the cats) by using the Yellowjacket Repellent DecoShield®. (Incidentally, these two felines also have their own Instagram account: @cottonandthefonz.)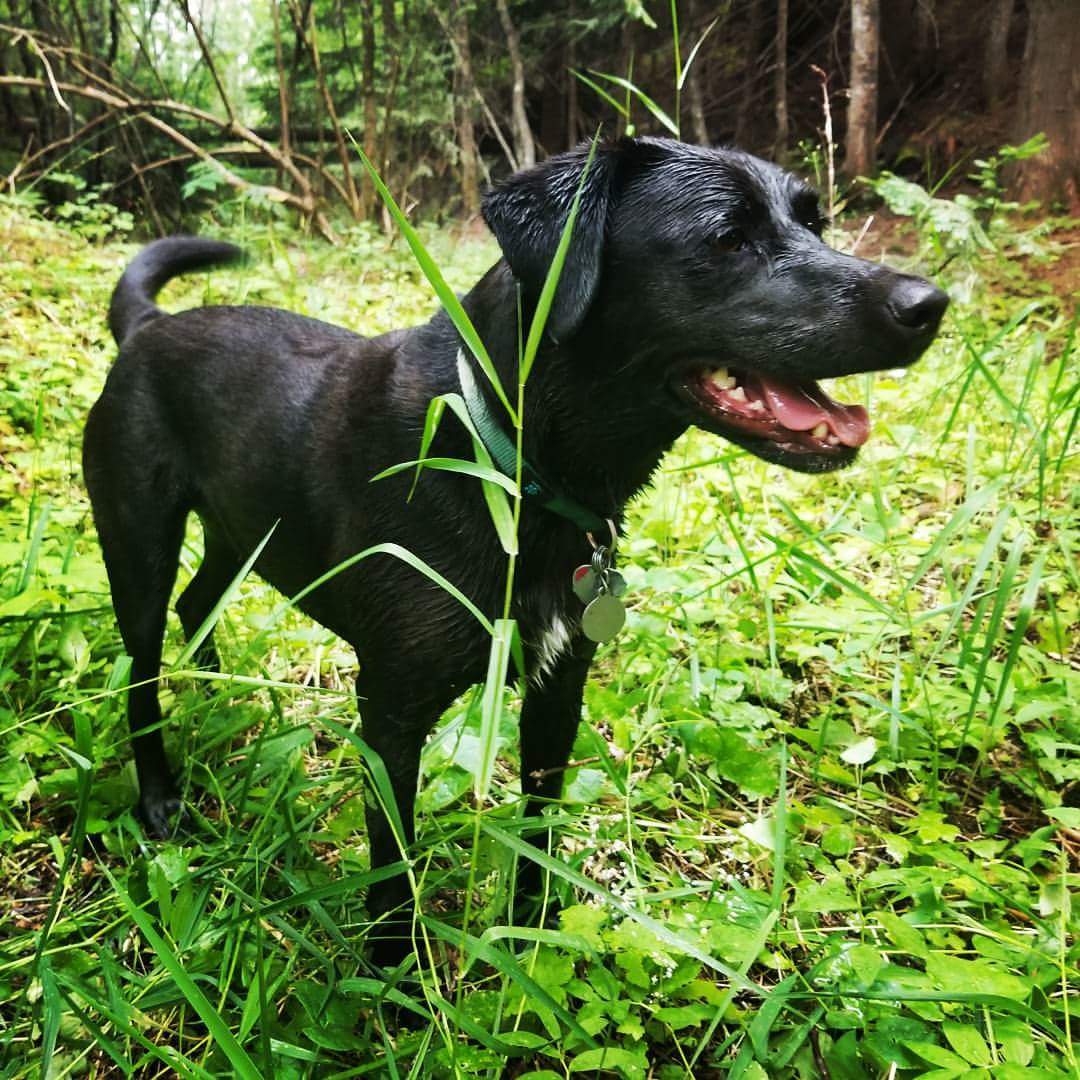 Lilyah belong to Becca Horn, who works in our insect research lab. She is a Black Lab/Blue Heeler mix. Becca says, "I've had her since she was a puppy. She loves to go swimming and for a good long run or game of fetch. I use the Yellowjacket Traps and TrapStik® around our backyard to keep the population of yellowjackets and paper wasps down to keep her safe during the summer."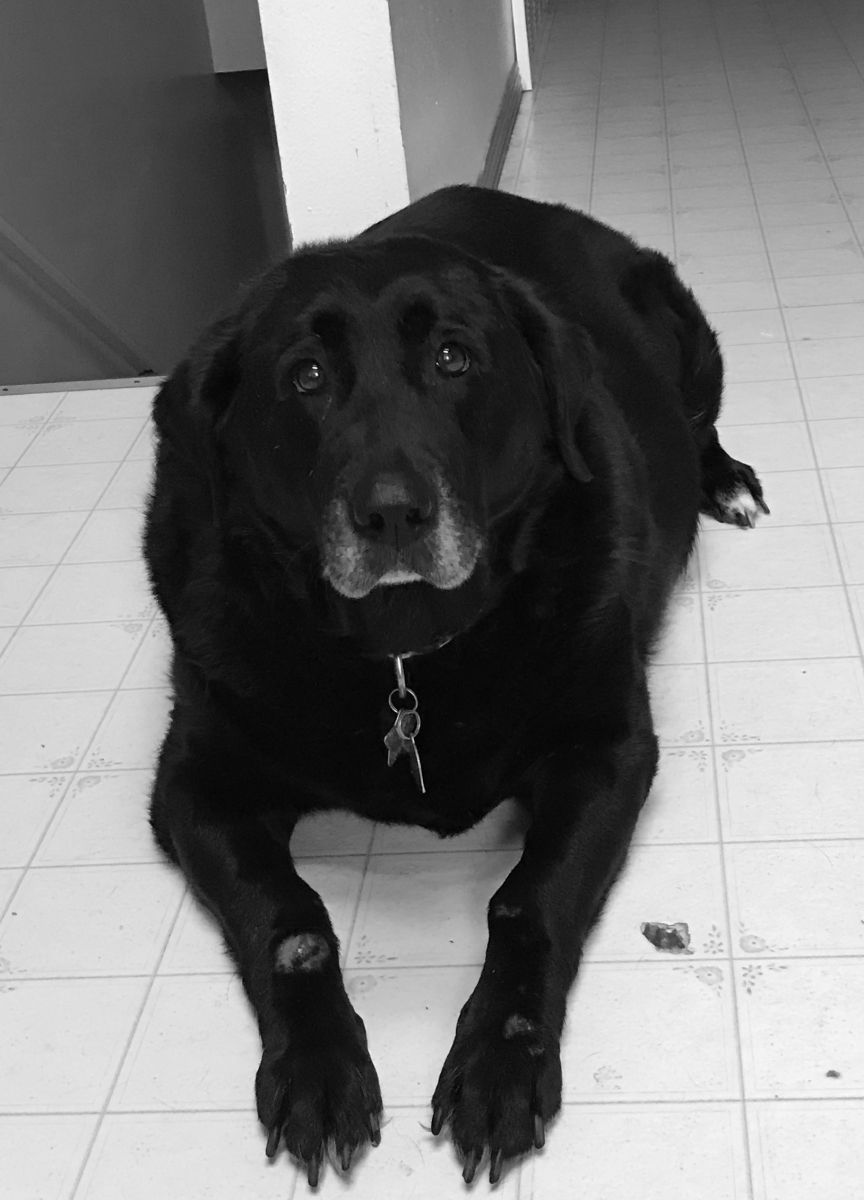 Layla is a Lab mix rescue dog who belongs to our Order Management Supervisor, Chrissy, and her family. Chrissy reports that "Layla is princess of the house and loves to be outdoors, especially swimming in the river."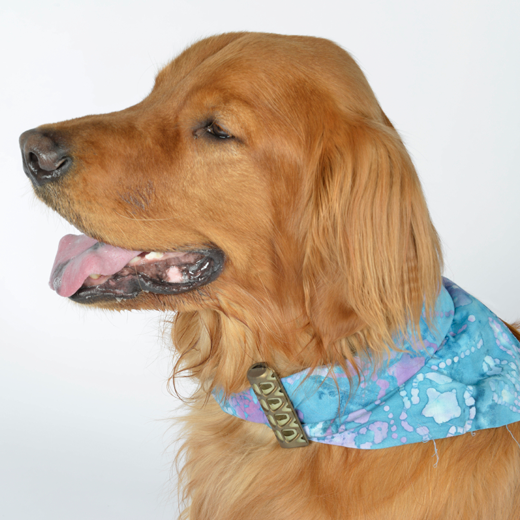 Jasper belongs to our Brand Manager Alyssa and her husband Daryl. The purebred golden retriever has appeared in some of our marketing pieces! Says Alyssa, "We use the Mosquito Repellent GoClip® on Jasper to keep the black flies off him. It hooks on his collar and he doesn't even notice it! The GoClip® stays on through hiking, swimming and all of his adventures."
Carter in our Sales Department has Meg, a 3-year-old American Shorthair cat. Says Carter: "She's very affectionate and loves to sit on my shoulder! She spends a lot of time hanging out with our farm animals, and we keep Reusable Fly Traps and Yellowjacket Traps in the barn to keep the pests away from the animals."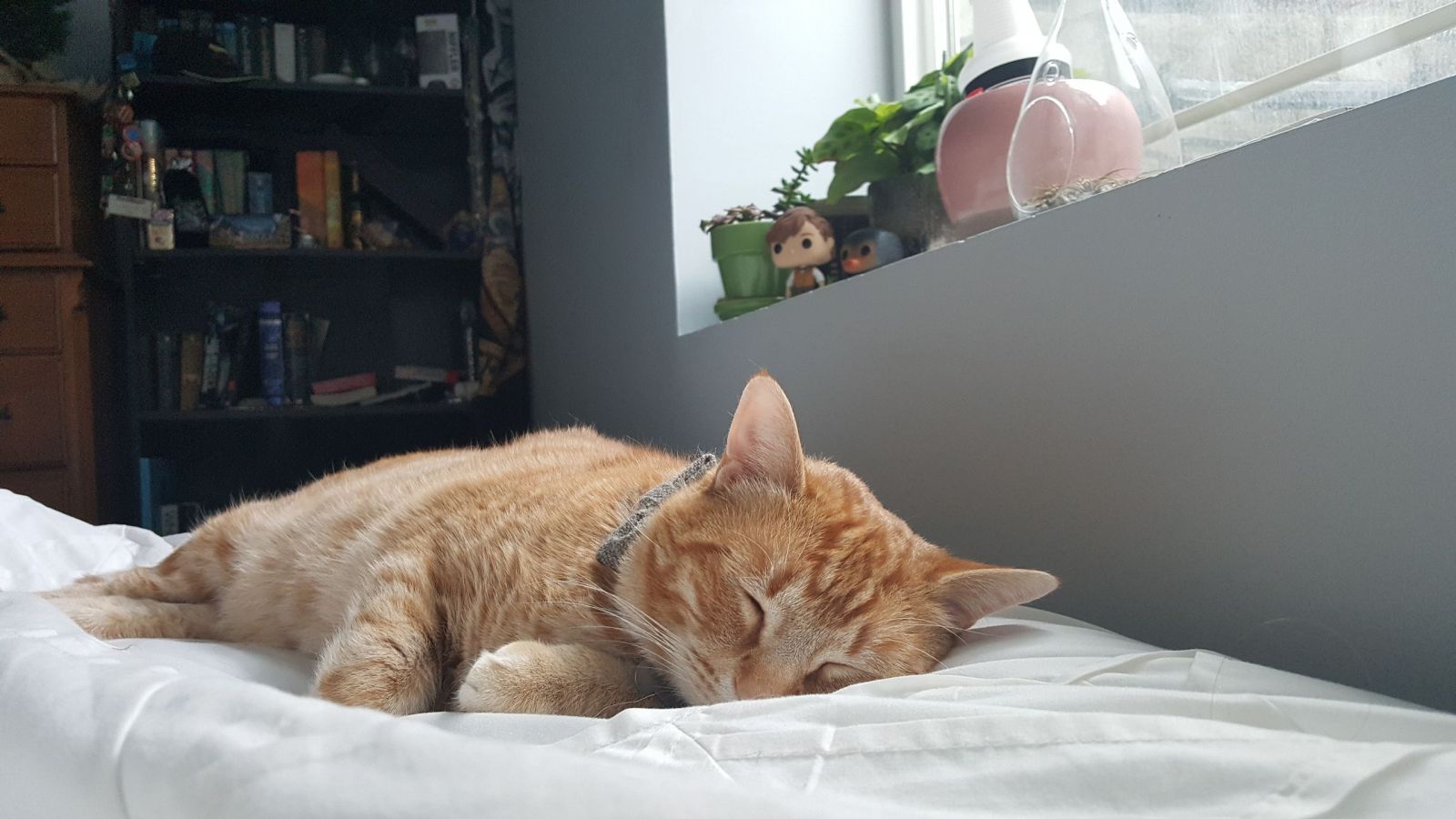 Loki is a rescued orange cat belonging to Jaclyn in Order Management. She says " I've had him since he was about 6 months old and he's now 4. He's terrible at catching bugs so I keep a TrapStik® for Flies in the house!"