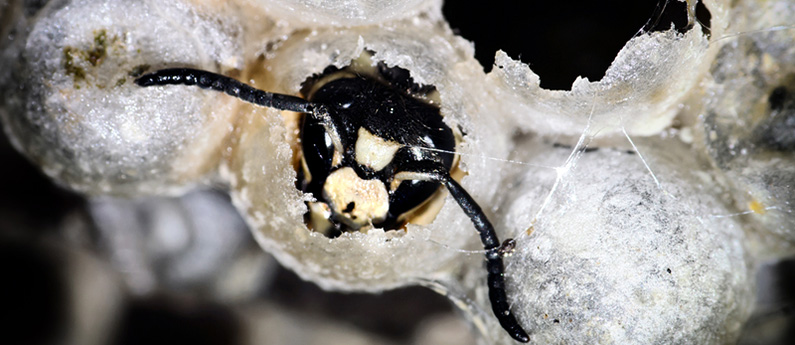 When fall reveals a hornet nest
When autumn leaves drop off the trees, sometimes their absence reveals a surprise -- like a bald-faced hornet nest. Learn more about the life cycle and what happens in fall with bald-faced hornets.
Read More »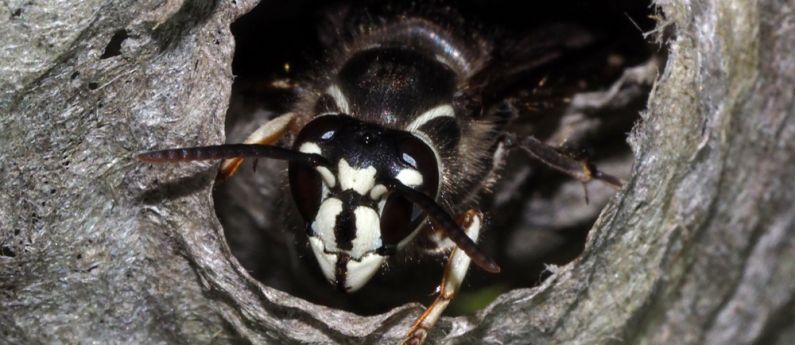 Bald-faced bully
Want to know the bald-faced truth about these large and frightening insects? Here are 10 of the most common questions about bald-faced hornets (Dolichovespula maculata).
Read More »