The end of May marks the start of our transition into summer, where we embrace the warmer weather and opportunity to grill and eat outdoors. It's barbecue season!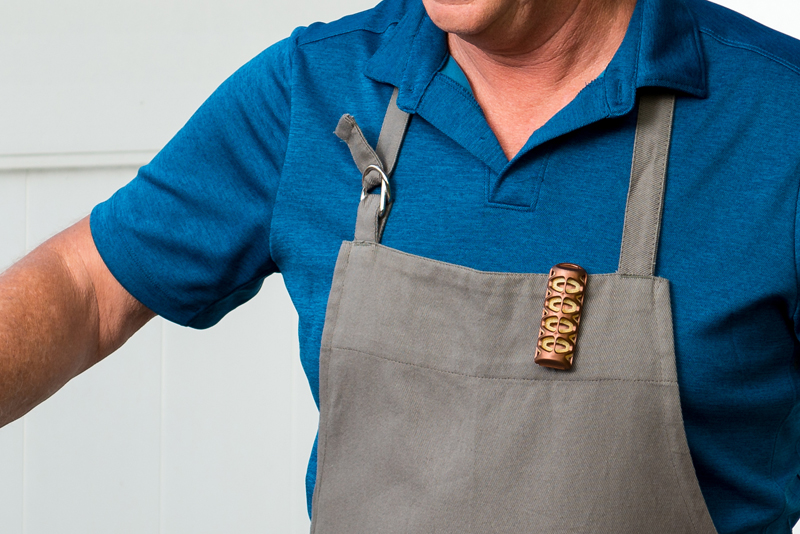 Everyone loves a good barbecue... but it can often attract some dangerous uninvited guests. Hamburgers, hot dogs, steak, chicken and ribs cooked over an open flame beckon carnivorous yellowjackets to your backyard party.
Fortunately, RESCUE!® offers protection so you and your loved ones can enjoy your feast and fellowship around the grill.
Our Yellowjacket Repellent GoClip® attaches to your clothing or apron to protect your personal space from yellowjackets.
Retailing for under $5, the GoClip® comes in a resealable pouch that allows it to be reused multiple times -- up to two weeks total. It's infused with all-natural essential oils, so there's nothing to spray or apply to skin.
While our GoClip® keeps yellowjackets away, our traps lure them to their demise.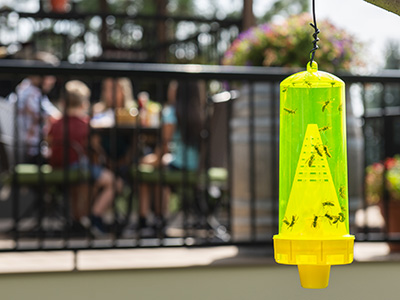 The RESCUE!® Reusable Yellowjacket Trap comes complete with long-lasting attractant. Yellowjackets fly in through holes in the bottom of the trap, then continue upward through the interior cone and become contained within the outer cylinder. The yellowjackets eventually die of dehydration.
Our yellowjacket trap's durable construction holds up in sunlight for many seasons of use, and its clear plastic walls allow you to see the yellowjacket "body count" so you can empty the trap when full.
Click here to find a store location near you that carries the Yellowjacket Repellent GoClip® and the Reusable Yellowjacket Trap!