Today is "Giving Tuesday". Celebrated on the Tuesday following Thanksgiving, Black Friday, and Cyber Monday, #GivingTuesday kicks off the charitable season, when many focus on their holiday and end-of-year giving.
Compassion is one of our company's core values, and volunteering in the community is encouraged through a reciprocal time off program. Our employees are generous with their time and talents and enjoy serving others. A few of them shared recently how they pay it forward: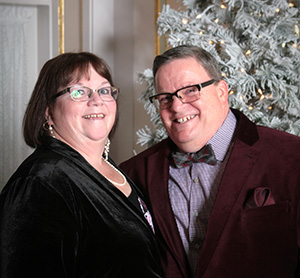 Jim, VP of Sales & Marketing: "My wife and I financially support Bite-To-Go, a free weekend meal program put on by Second Harvest Food Bank. Michelle also volunteers as the coordinator of the program for our church, Mirabeau Chapel, as well as picks up the meals one Thursday per month at Second Harvest Food Bank. One Friday per month, she delivers them to Trent Elementary School. This particular school is 70%+ free and reduced lunches. The children take the free meals home on Friday after school. This way we know they are getting some nutritious food during the weekend."
Bob, General Counsel: "As a result of going through cancer treatment myself this year, I have done some volunteering at the North Side office of Cancer Care Northwest (CCNW). So many of the patients are scared, in pain, filled with questions, and it has proven a bit beneficial when they can talk to someone who has been through what they are going through. CCNW used to have some volunteers doing this but apparently the corporate office had concerns for patient privacy, etc., so it put a stop to volunteers. But the local office really enjoys me coming, and I have enjoyed going. I have also done some clean up at Riverside State park, served lunch at UGM, and helped in our annual spring Centennial Trail cleanup."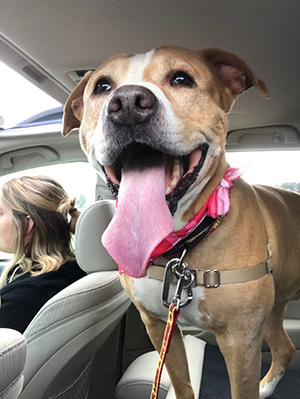 Jaclyn, Sales Coordinator and Carter, Production Supervisor: "We spent several weekends this past spring and summer volunteering with SCRAPS (Spokane County Regional Animal Protection Service) and their 'Dog Meets World' program. The goal behind this program is to get long-term shelter dogs outside and socialized in everyday situations. Once assigned a dog for the day, we had them for 2-5 hours. We took them on walks, played in the backyard, and always made a stop at Dutch Bros for a treat! At the end of every outing we filled out progress reports to help future adopters know what the dog was exposed to and their reactions. This is the first year SCRAPS has done this program and it sounds like it's been a huge success!"
John, Logistics Manager: "For over 10 years, I've been coaching boys' track at Ferris High School. I love it. Seeing someone constantly striving to be the best they can be is an awesome feeling. I believe it works both ways; being a coach helps me be a better manager (at work), and being a manager helps me be a better coach."
Becca, Research Technician: "I am heavily involved in Sun City Church in many different aspects, but the area that I participate in most is our youth group. I have such a passion to live life with the teenagers of this city and really help show them that life doesn't have to be as hard as it seems. I specifically work with middle schoolers and it is amazing the difference that it makes in their outlook when they just have someone investing time into them and believing in them. I love seeing my girls every week and just getting to be in their lives. It is incredible seeing a middle schooler go from shy and timid from bullying in their school to smiling and excited because they have friends and people who believe in them. There is nothing that I would rather do!"
Read more about our employees and how they give back in this post from 2018, and this one from 2017.