Are you sick of winter yet? Hunkered down to endure the polar vortex of 2019? Dreaming of warmth and sunny skies?
Today, January 30, is National Plan for Vacation Day -- a reminder to plan our vacation at the start of the year for the rest of the year.
Vacation improves health and well-being, boosts morale and productivity, and alleviates burnout... yet many of us don't take advantage of the days we have available. According to a 2016 study by the U.S. Travel Association's "Project Time Off", 54% of U.S. employees ended the year with unused time off, collectively sacrificing 662 million vacation days.
So today is a reminder to set aside your to-do list, and think about your bucket list. (After work hours, of course!)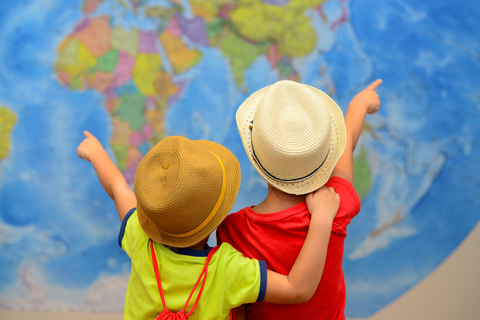 To spark your imagination, US News has a list of the World's 30 best places to visit in 2018. Included are St. Lucia in the Caribbean; Jackson Hole, Wyoming; Banff, Alberta; the Great Barrier Reef along the Australian coast; and Costa Rica.
If you're looking for a new place to take the family, Good Housekeeping has a list of 22 kid-friendly vacation destinations throughout the U.S.
If you're on a budget, MONEY magazine's 2017 Best in Travel list identifies travel destinations that are the best value for your dollar. It includes St. Augustine, Florida; Estes Park, Colorado and Bar Harbor, Maine.
No matter where you go or when, it's important to make sure your getaway isn't marred by unwanted pests. Insect bites can ruin a vacation – and potentially, your health.
Tropical vacation destinations almost always have mosquitoes; camping spots can have ticks, mosquitoes or yellowjackets; biting flies are found around horse ranches, and locations with fast-moving water can harbor black flies.
So when you make your checklist for packing, make sure you include our GoClip® insect repellents in your vacation suitcase. There are two versions: the Mosquito Repellent GoClip® (which also repels biting flies and ticks), and the Yellowjacket Repellent GoClip® (which also repels wasps and hornets).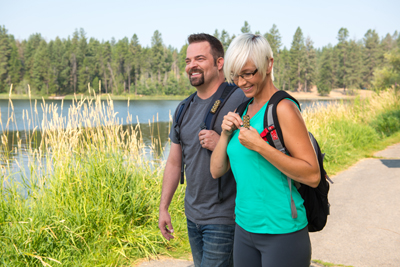 We designed GoClip® to be the ultimate in on-the-go protection from insects. It clips easily to clothing, shoelaces, or a backpack. The resealable package allows you to extend the life of the product when you're not using it. And unlike liquid repellents, GoClip® can be packed in your carry-on bag.
So go ahead and make your getaway plans, and remember your GoClip® before you go.
To find the GoClip® repellents in a store near you, go to our "Where to Buy" page.